In present-day Bushwick, a young heroin dealer struggles to keep up with the heavy demand, while his sister roams around the neighborhood in a desperate search for her next fix. Though the drug market trade-off provides the safekeeping of their mother, a set of contradictions disentangle the bonds of their family.
Written, Directed, and Produced by Enzo Flores
Official Selection NewFilmmakers NY and Golden Door International Film Festival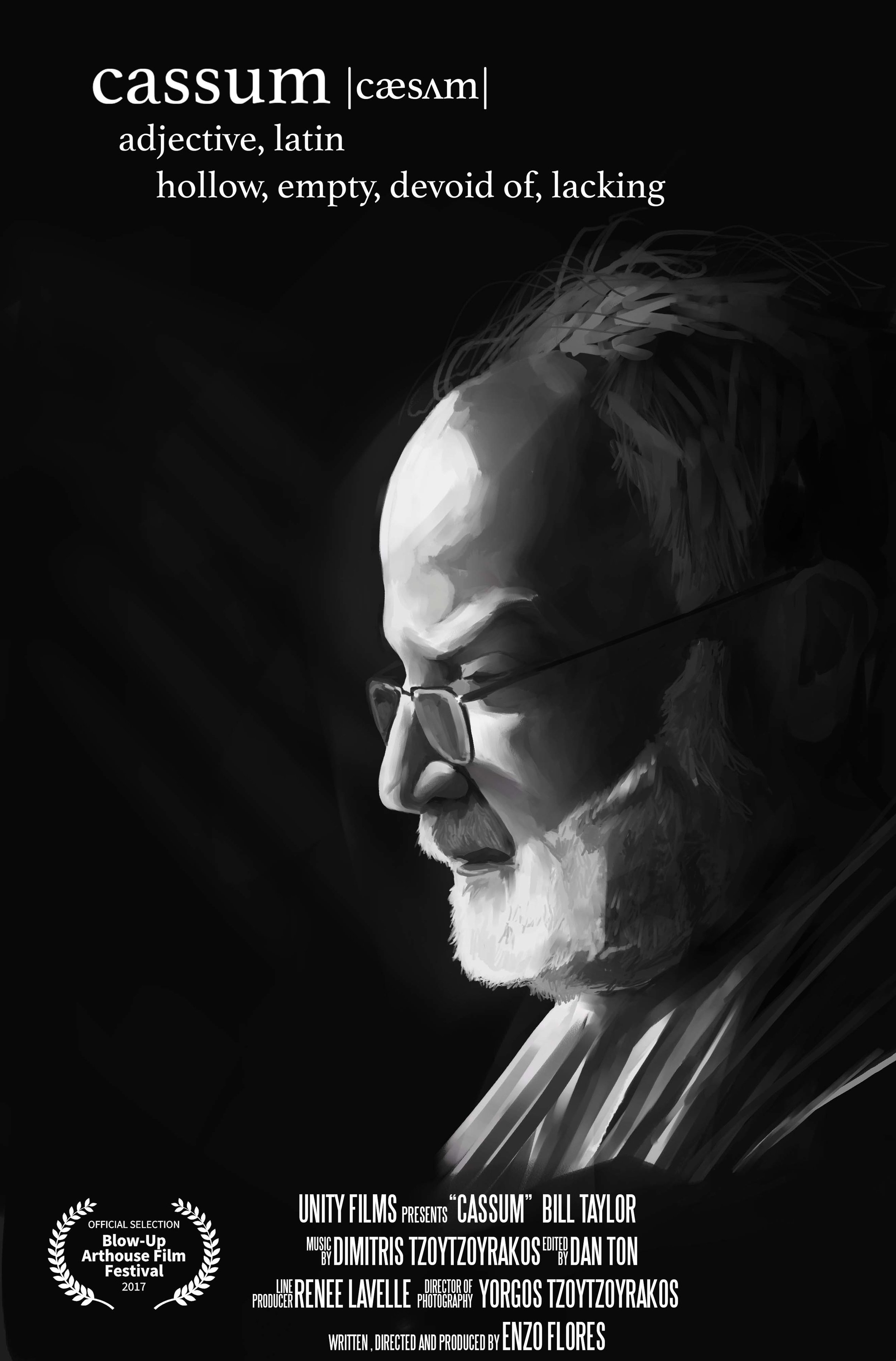 cassum | cæsʌm |
adjective, latin
hollow, empty, devoid of, lacking
A recluse painter traps himself inside of his home and psychopathic tendencies. An invitation from his neighbor supposedly changes his outlook in life.
Written, Directed, and Produced by Enzo Flores
Official Selection Blowup International
Arthouse Film Festival
BA, SCREEN STUDIES, THE NEW SCHOOL: eugene lang college for liberal arts (2019)
the mill ny, content INTERN (june 2019-)
FILM COMMENT MAGAZINE, EDITORIAL INTERN (JAN. 2019-june 2019)
CINEMA SKYLINE, EDITOR-IN-CHIEF/art director (aug. 2016-)
pi tau epsilon film honor society, founder/president (dec. 2015- aug. 2017)
writer/DIRECTOR
"DOPE SICK" SHORT (2019)
"CASSUM" SHORT (2017)
2ND ASSISTANT DIRECTOR
"TIME CAN BREAK YOUR HEART" (2017) SHORT
"ANCHOR BABY" SHORT (2016)
"SPRING RECESS" SHORT (2016)
PRODUCTION ASSISTANT
"naked singularity" (2019) feature
"a case of blue" (2018) feature (key)
"CRACKA" (2018) PILOT (key)
"INK MASTER" SEASON X (2018) TELEVISION SHOW
"HEELY'S - HOW I ROLL" (2018) COMMERCIAL
"DROWN THE CLOWN" (2018) SHORT (key)
"CARPETLAND!" (2017) SHORT
"HAYMAKER" (2017) FEATURE (Key)
"STRIVER'S ROW" (2017) FEATURE (key)
"WOWZERS" (2017) SHORT (key)
"MFA" (2016) FEATURE
"ROUMIEH" (2016) SHORT
"LOTONE" (2016) SHORT
TRUCK/15-PASS DRIVER
"LIKE FATHER" FEATURE (2017)